Our Firm
 While we are a financial services practice offering a wide range of services and products to individuals and business owners, we have developed experience and skills in several areas: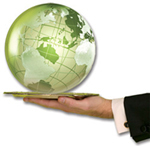 ·         Working with Families that are over age 50, whose income producing assets are $500,000 or greater, or whose family income is $175,000 or greater, plan a sustainable retirement income. We also assist in strategies to protect your assets from the "Wealth Destroyers" that are most often confronted during your retirement years. 
·         Working with Families whose Net Worth is in excess of $5,000,000 to help create a plan to preserve those assets for their heirs by creating strategies to minimize the impact of Federal and State Transfer (estate and inheritance) Taxes.
·         Working with Families that have over $200,000 in IRA and other Qualified plans who want to take maximum advantage of laws protecting these assets from creditors and Transfer and Income Taxes.
We do not have any specialty with Medical insurance of any kind, but can refer you to local specialists in this area.